Skip to main content
It looks like you're using Internet Explorer 11 or older. This website works best with modern browsers such as the latest versions of Chrome, Firefox, Safari, and Edge. If you continue with this browser, you may see unexpected results.
Video Lectures from HSTalks
Synthetic Biology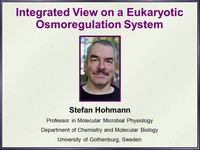 Integrated view on a eukaryotic osmoregulation system
Prof. Stefan Hohmann
–
University of Gothenburg, Sweden
View other videos in the Systems Biology Series.
Nanomedicine
Nanomedicine: promises and pitfalls - part 1 of 3
Prof. Thomas Webster
–
Northeastern University, USA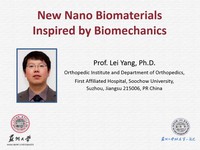 New nano biomaterials inspired by biomechanics
Prof. Lei Yang
–
Sachoow University, China
View more videos in the Nanomedicine Series.